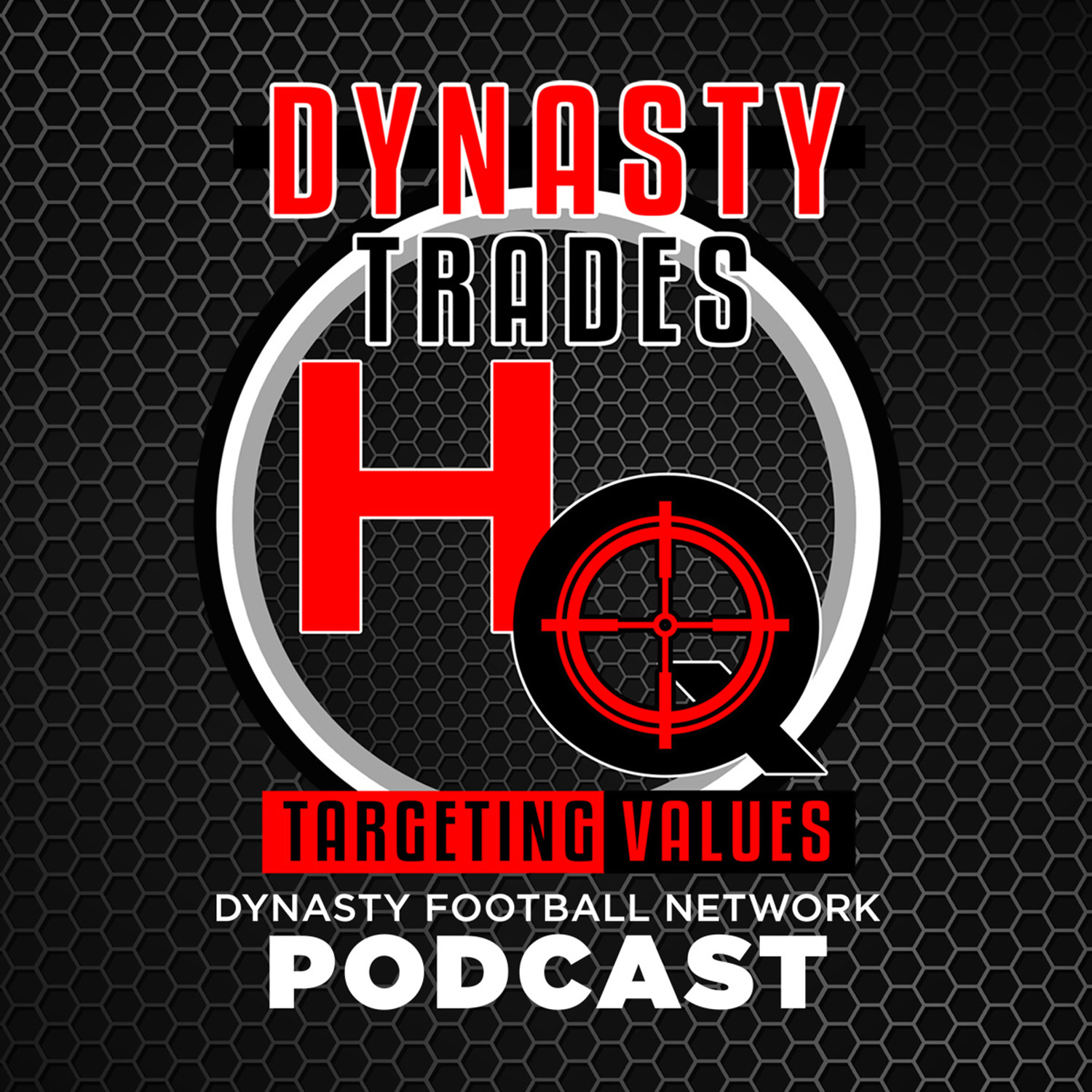 Welcome to Episode 38.5 of the @DynastyTradesHQ Podcast!  "NFL Cuts, Trades & Injuries Galore"

After a whirlwind of NFL cuts, trades and major injuries, the HQ crew scrapped their Thursday episode and put together an extravaganza of news and reactions to the days events!  So, come have some fun and hang out with Shane Manila @DFF_Shane and Michael Cipes @FFBlitz, it will be a blast!
Get your own championship trophy, belt or ring at FantasyChamps.com courtesy of the HQ. Follow this link: fantasychamps.com/champs/DTHQ 
Use the code: DynastyTradesHQ for 10% discount.
NEW - @DynastyTradesHQ is now on Patreon. Do you want the HQ guys to consult with you about your Dynasty team? Do you want a podcast t-shirt or hat? Would you like to get on the show with us? Do you want to listen to the new HQ After Dark podcast? Become a Patron of the HQ!
New sponsor - SquadQL
Want an unfair advantage to dominate your fantasy football league?  Look no further and download SquadQL, the only mobile app you need to crush your friends and rivals. SquadQL recommends the best starting lineup for each week based on your starters, bench players and free agent pool. SquadQL provides waiver and trade recommendations too! Go to squadql.com to download SquadQL for free. SquadQL is brought to you by the creators of RotoQL, the leading daily fantasy optimizer trusted by 100,000 DFS players.
This podcast is brought to you by http://GTBets.eu , an Official Sponsor of the DynastyTradesHQ podcast. GTBets https://www.gtbets.eu/ is giving away free money so sign up today! Register now and earn up to $500 in free money for first deposit and up to $500 on the second deposit! Simply add TRADESHQ in the "referred by" field to get the highest possible welcome bonus!
Favorite Team Point Discounts - Any team (nfl, nba, college football, college basketball) free ½ point on 2 teams in each league for the entire regular season
Weekly 10% Casino Rebate
Monthly 15% Horse Rebate
Find us on iTunes, Google Play Music, Stitcher, and PodBean. Please make sure you rate and review! You can find us on Twitter @DynastyTradesHQ.
The DynastyTradesHQ podcast (with your hosts Shane Manila @DFF_Shane, Michael Cipes @FFBlitz, and Jeremy Browand @DFF_Madman) goes beyond the obvious to bring you the right takes on trades, trade philosophies, and impact of ADP on trading. We'll laugh, we'll cry, and we'll get through the crazy world of dynasty trading together every week!