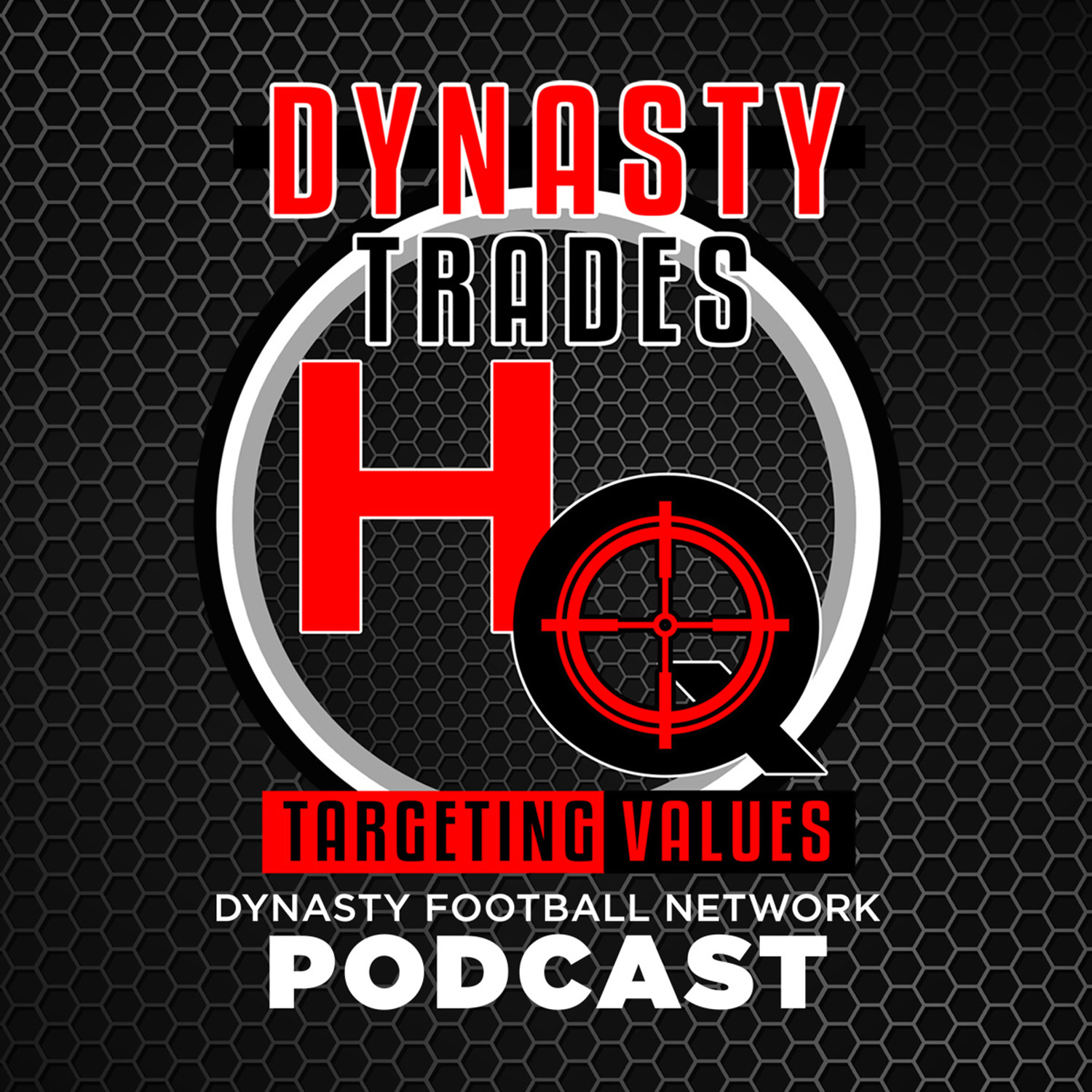 Welcome to Episode 34 of the @DynastyTradesHQ Podcast!  "@SiriusXMFantasy Host Bob Harris, Listener Questions & the Return of @FFBlitz "

Michael returns to the show and the HQ crew welcome special guest @SiriusXMFantasy radio host Bob Harris ( @Footballdiehard ) to the show!  Bob pops in on the guys and gives his opinions on everything from redraft to dynasty, as well as helping the guys answer some of the great listener tweet questions!  So, come have some fun and hang out with Shane Manila @DFF_Shane, Michael Cipes @FFBlitz, and Jeremy Browand @DFF_Madman it will be a blast!
The HQ lets you know how you can join the HQ Listener League. In this Superflex Dynasty League, 13-listeners will join the three co-hosts in competition for both bragging rights AND a championship prize belt from Fantasy Champs! Email us at: DynastyTradesHQPod@Gmail.com for a chance to join our league!
Get your own championship trophy, belt or ring at FantasyChamps.com courtesy of the HQ. Follow this link: fantasychamps.com/champs/DTHQ 
Use the code: DynastyTradesHQ for 10% discount.
NEW - @DynastyTradesHQ is now on Patreon. Do you want the HQ guys to consult with you about your Dynasty team? Do you want a podcast t-shirt or hat? Would you like to get on the show with us? Do you want to listen to the new HQ After Dark podcast? Become a Patron of the HQ!
This podcast is brought to you by http://GTBets.eu , an Official Sponsor of the DynastyTradesHQ podcast. Are you looking to get some action in on today's games? Head over http://GTBets.eu  for all of your sports betting needs with updated odds covering all major sports. The bottom line… GTBets.eu will have you placing your first bet within minutes with their simple to use registration process. So, register now and earn up to $500 in free money! Simply add TRADESHQ in the "referred by" field to get the highest possible welcome bonus!
Find us on iTunes, Google Play Music, Stitcher, and PodBean. Please make sure you rate and review! You can find us on Twitter @DynastyTradesHQ.
The DynastyTradesHQ podcast (with your hosts Shane Manila @DFF_Shane, Michael Cipes @FFBlitz, and Jeremy Browand @DFF_Madman) goes beyond the obvious to bring you the right takes on trades, trade philosophies, and impact of ADP on trading. We'll laugh, we'll cry, and we'll get through the crazy world of dynasty trading together every week!